Dear RTCU User,
"Time flies when having fun"
This can be said to be true for Logic IO in 2007, and it is almost unbelievable that we are soon to enter another fresh and fruitful new year - now that we were just finally getting used to current year...

On the other hand then looking back on 2007 we at Logic IO can only be satisfied with the results. Technically and commercially we have exceeded dramatically our expectations. As usual a long list of new software and hardware products were released, again expanding the use of RTCU products to new application areas and new markets...
On the commercial side D&B and the well respected Danish business paper B°rsen have rewarded Logic IO with its Gazelle 2007 Award, which is given to companies with strong growth.
Read more here!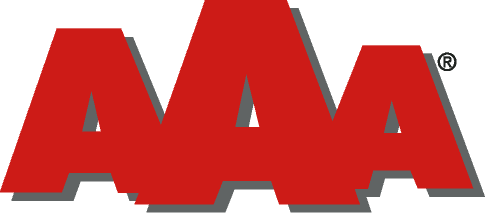 In addition to this great Gazelle 2007 Award Logic IO also joined 12.669 other Danish businesses with a

AAA (Triple-A) credit rating, the highest obtainable from D&B.
Read more here!


Receiving the highest possible credit ranking from D&B and the prestigious Gazelle Award 2007 fully demonstrates that Logic IO is a stable partner with a healthy business. Logic IO is therefore a company that our customers and suppliers can rely on now and for the future...


The actual, some would say the real, news this time is a long list of new products and software releases, including:
The exciting new low-cost MX2i eco, the Wi-Fi / LAN add-on module for the MX2i Professional and a new RTCU IDE release.....

Read more about these news and much more below...





The Logic IO Team wish You all
A Merry Christmas and A Happy New Year!

** Vacation Notice **
Logic IO will be closed from December 22, 2007 until January 1, 2008 (both days included).
During this period support will be limited and only available through email.
---
RTCU MX2i eco

The RTCU-MX2i eco is a low cost version of the popular RTCU-MX2i Professional. With a reduced feature set compared to the RTCU-MX2i Professional the product has a perfect balance between price and performance, and together the two products offers a unique platform for all kind of applications. The price level of the RTCU MX2i eco belongs to the entry-level segment, but the advanced features are in a league of its own!
The RTCU MX2i eco feature-list includes:
Up to 10 times faster execution than previous generation RTCU products
100% Software compatible
Applications already written for the previous RTCU generation will run without changes
Huge memory capacity
5 Digital inputs and 4 Digital high-side solid state outputs
1 Serial port
Quad Band GSM support (850/900/1800/1900 Mhz)
GPRS Class 10 with full GPRS Gateway Professional support
High performance low-power 16-Channel GPS-receiver
Vibration sensor with adjustable sensitivity
Temperature sensor
Advanced Power-management with power-down and wait-for-event modes
Wake-up on: Digital input, Vibration, Timeout, GSM or RS232-activity
Sleek new design with black end-caps!
Optional Mounting Bracket Kit for easy "screw-on" installations
E1/e1 automotive approvals.
Please download datasheets and technical manual on www.logicio.com
---
RTCU MX2i Professional XF8
The RTCU MX2i Professional can now be ordered with additional Flash memory of a massive 8 MByte!

With up to 32.600 additional persistent entries there should be enough memory for even the most memory hungry application!
The name of this new product variant is RTCU MX2i PRO XF8.
---
Wi-Fi and LAN add-on module launched!

The WLAN-100 / ETH-100 add-on module for RTCU MX2i Professional allows connection to the GPRS Gateway Professional through either a standard LAN or through an increasing number of Wi-Fi hot-spots globally available. Using (W)LAN in many cases means that large amount of data can be transferred for FREE or at a very low cost. The WLAN-100 / ETH-100 supplement GPRS and both communication methods can be used selectable under full control of the VPL application.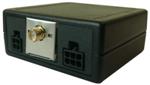 The WLAN-100 supports connection to a standard Wi-Fi access point and is supplied with the necessary interface cable for the MX2i Professional and a SMA antenna.


The ETH-100 supports connection to a standard Ethernet 10/100 mbps cable infrastructure and is supplied with the necessary interface cable for the MX2i Professional and a RJ45 patch cable.



Advanced configuration is supported using an easy to use web-based interface where various parameters such as DHCP / IP-address, net-mask and the set-up of the wireless security parameters supported: WEP, WPA, WPA2, etc.
Please download datasheets and technical manual on www.logicio.com
---
RTCU MX2 Series Firmware V1.10 released
This release of the firmware for the RTCU MX2/MX2i Professional most importantly adds support for the new WLAN-100 / ETH-100 add-on modules described above.
The support for the new MX2i eco and the possibility to get the GPS antenna status are important enhancements in this release.

Enhancements:
Support for the new MX2i eco
Support for the new WLAN-100 and ETH-100 product, with ethOpen(), ethClose(), ethPresent()
New function, gwSetMedia(), to control the communication media:
GPRS or LAN.
gpsGetAntennaStatus() now returns the health of the GPS antenna:
OK, Not present or Short-circuit.
Bug fixes:
Battery charger did not resume charging when clock was pulled back > 4 hours
Battery charger did not resume charging when unit was reset during charging
Set SMS service center (SMSC) did not work from the RTCU IDE or from VPL

Please download this new version from www.logicio.com
---
RTCU IDE V4.77 released
RTCU IDE version 4.77 has been released with the following enhancements:


General Enhancements:
Completely new installation format. MSI (Microsoft Installer) now used for installing the RTCU IDE
In Gateway settings a check-box now indicates whether encryption is enabled/disabled
Support for conditional compilation now includes the possibility to use the 'OR' operator in #IFDEF statements
Support for the new LAN/WLAN functions:
ethOpen(), ethClose(), ethPresent() and gwSetMedia()
Support for the new gpsGetAntennaStatus() function.
Enhanced and corrected TON, TOF and TP documentation
+ smaller number of enhancements
Simulator Enhancements:
Rudimentary support for the gpsGetAntenneStatus() function added.
Bugs fixed in this release:

Please download it from www.logicio.com
---
GPRS Upgrade & Deployment Server (UDS) V2.01
The GPRS Upgrade & Deployment Server (UDS) offers sophisticated features for Upgrade & Deployment of a, typically a larger, number of RTCU units in operation. The UDS can be configured by the user to ensure that the specified units are running the correct firmware and application. The UDS will automatically upgrade the units as requested and this task will even take place during FULL unit operation. Any interruption in an upgrade attempt will be automatically handled and resumed to avoid any waste of expensive bandwidth.
The following features are available in UDS V2.01:
Uses the

RTCU

GPRS Gateway Professional to establish a connection to remote units.

Runs as a Windows Service. This means that the UDS service will start without Windows logon and can also be remotely managed as a service.
Remote access for monitoring/configuration via the included Windows GUI tool.

Upgrades firmware and application automatically according to user-configuration.

Firmware and application can be upgraded

during full

operation

of the unit.
This unique feature minimizes downtime and the impact on the user.
Failed upgrade attempts will automatically be resumed at the point of interruption.
This unique feature will reduce the cost and time of upgrading.

Automatically or application driven decision when to switch over to the new application/firmware. All that is required to switch over to the new firmware/application is a reset of the unit, which will only interrupt the operation for

10

-20 seconds.
Up to 100 simultaneous upgrade sessions.

Support applications that use VPL upgrade notifications.
Support for automatic programming of un-programmed factory delivered unit.

Comprehensive logging and status features.

Comes with

full

user documentation.
Version 2.01 is a minor release with a a couple of smaller enhancements:
The Control panel now includes functionality to switch between Automatic and Manuel start-up of the UDS service

Enhanced stability between the UDS GUI and the UDS service

Force update functionality allowable units to be unconditionally updated

...other minor bugs and enhancements
For more information, please download the User & Installation Guide.
Please download this new version from www.logicio.com

---
RTCU MICRO Products has been obsoleted
The RTCU A5i, D4, A9i and M11i Series MICRO products have been obsolete as a standard product, and will for the future only be available under existing contracts.
All RTCU units are now delivered fully programmable using the powerful RTCU IDE programming environment, but can of course still be programmed with the RTCU MICRO Standard Application.

The RTCU MICRO Standard Application offers extremely easy setup/use of the unit for simple applications not requiring the full flexibility of the RTCU IDE programming environment. The pre-programmed functionality allows generating SMS-messages and/or calling up with user recorded voice message on the leading and/or falling edge of an input. By sending an user defined SMS-message or calling the unit using voice/DTMF the outputs can be controlled. Temperature monitoring and GPS functionality for geofencing are also included in the standard application. The configuration is performed either by sending SMS-messages to the unit or by using the RTCU Micro Configuration Tool available free of charge.

Please download the RTCU MICRO Standard Application and the RTCU Micro Configuration Tool from www.logicio.com
---
RMA Procedures
For customers sending repairs directly to us we have earlier released our new web based RMA system. The goal is to make the repair process more efficient and faster by the use of a web-based form where all relevant information can be submitted to us as easy as possible.

At the same time we are simplifying the repair options, and are now for example offering a fixed price for repairs outside warranty.
Please visit our Support/RMA page for additional information
---
...under development

Logic IO are always busy working on new enhancements and products.
Currently we are working on several new and innovative software and hardware products. More details will be revealed soon...


Suggestions, comments and ideas to new features/products are always welcomed..