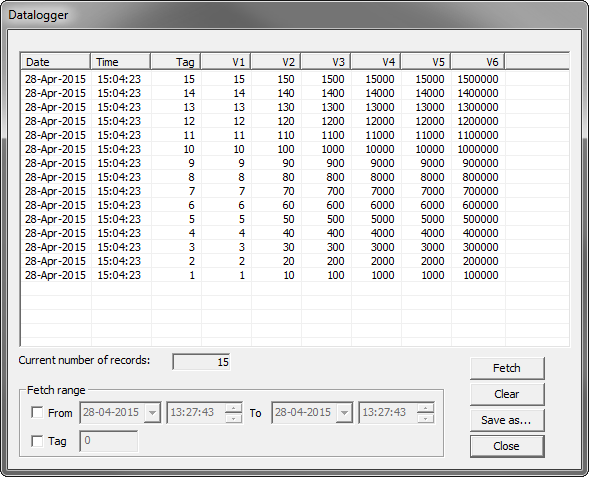 By using this window, it is possible to view the contents of the Datalogger in a connected RTCU device.
The list of records will automatically adjust itself with respect to the number of items logged in each record.
The "Fetch range" section allows filtering the records fetched.
•"From/To" limits the records to a range determined by a "Start" and "Stop" time.
•"Tag" limits the records to a particular Tag.
The "Clear" button empties the Datalogger.
The "Save as..." button saves the data in a comma-separated file for easy viewing in various spreadsheet programs etc.
Please refer to the Datalogger section for more information.