Below you will find some of the applications where RTCU devices has been succesfully deployed.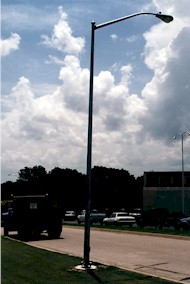 Large scale construction site asset management.
Remote meter reading from electricity and GAS meters.
Data collection/monitoring of production plans.
Street lighting monitoring/control.
Road maintenance applications in several countries.
Airport maintenance applications.
Railway applications.
Fleet management applications with / without navigation and messaging.
Complete Taxi management system.
Fire brigade / police / ambulance applications with TETRA integration.
Environmental monitoring.
Climate monitoring / warning systems.
Satellite communication applications for boats and desert applications.
Public warning systems (Giantvoice)
Agricultural applications.
Building access control systems.
Power generators monitoring.
Vending machine applications.
GSM infrastructure monitoring/control/access.
Data-center monitoring/control.
Weather stations.
Road signs control.
Parking area access control systems.
High voltage line monitoring (oil pressure etc.)
Oil/gas infrastructure monitoring.
Boat/car/asset tracking/monitoring.
Rental cars / boats monitoring/tracking.
Water treatment monitoring/control.
Solar cell farms monitoring.
Rental houses. Access and consumption monitoring.
Car insurance applications.
Water Irrigation Control.
Trailer tracking and management.
Container tracking.
Luxury Yachts monitoring and control.
Tracking of seals for environmental impact of offshore windmill construction.
For more information on one of the applications, please let us know.